Preferred Care at Cumberland Manor…
...where professionalism, experience
and incredible care meet.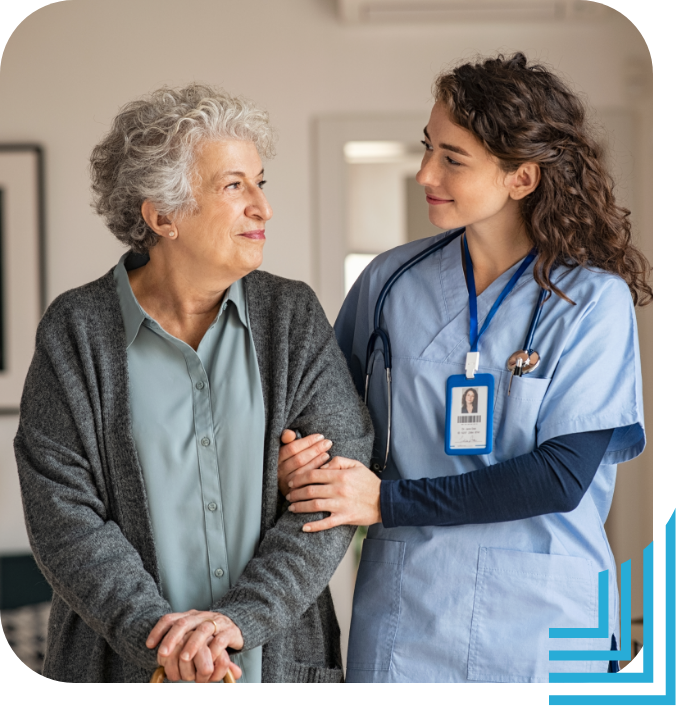 Small-Town Heart plus Award-Winning Care
Our team here at Preferred Care at Cumberland Manor is committed to providing the highest quality of care to our residents in both a long-term and short-term capacity. We aim to help each of our residents feel comfortable, relaxed, safe and happy. Our certified and experienced staff supports the unique needs of each of our residents with individualized care plans, which is how it should be.
Set against the backdrop of rolling New Jersey farmland and endless blue skies, Cumberland Manor is a state-of-the-art nursing center brimming with small-town heart.
Our newly renovated three-story home is full of light and surrounded by orchards and gardens, offering residents a haven to rest, recover and rejuvenate. In addition to subacute rehabilitation, we are known for our excellence in long-term care, providing round-the-clock skilled nursing for a wide range of complex medical conditions.
Short-term rehabilitation services to ease the transition form hospital to home
Ongoing convalescent service to help patients on the road to recovery
preferred care Experience
Exceptional care in a professionally manage environment
"A few months ago, my family and I brought my mom to Cumberland Manor, and it's been wonderful so far. Not only is the facility always sparkling clean, but my mom is happy. She loves the activities they put on for the residents and how sweet the staff treat her. Wouldn't want her anywhere else!"
"Trusting a facility to care for your family member like you would is hard, and it wasn't easy to make the decision to take my brother away from the home he's known his whole life. But, I'd be remiss if I didn't absolutely rave about our experience with Cumberland Manor so far. My brother is happier than he was at home because he gets the professional care he needs, and he enjoys the day-to-day entertainment and occasional celebrations the team puts together. We're happy he's there!"
"The Cumberland Manor facility is not only beautiful but always seems to be sparkling! Round of applause to the sanitation department; we are so grateful for them as well as the caring staff that makes you feel like family. My grandma is so happy here, and when she's happy, we're happy. Thank you to the Cumberland team for going above and beyond to provide exceptional care!"